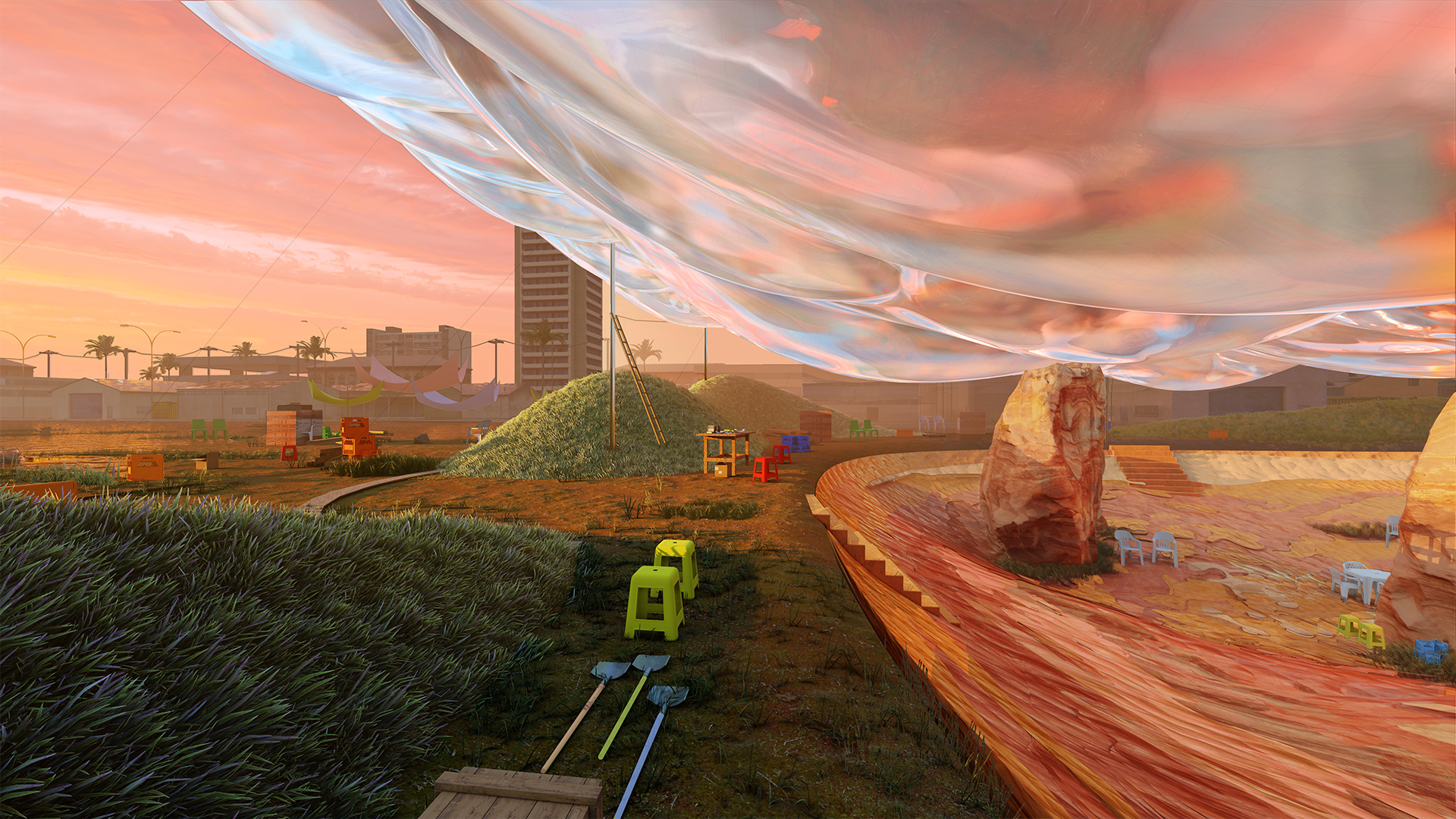 LA SAGRADA FAMILIA *
" The Collective Unification of Tijuana's Displaced Youth"
A001




* Nominated for the Riba Silver Medal & Architect's
Journal Student Prize, Wallpaper Magazine's "Architects To
Watch In 2022", RCA Architect's Awards & RCA's Drawing
Award

Embedded in the perpetual turmoil surrounding the busiest, and among the most contrasting international borders in the world. For the youth growing up here ,in the shadow of this border, A new identity has formed called La Sagrada Familia, meaning "Holy Family." Founded in protest to the plight, migration, and politics embedded in this border city and united by the subversion of traditional Mexican culture and identity. The group consists primarily of artists, designers, and musicians aged 17-25 who occupy empty structures across the city and repurpose them for artist studios, fashion shows, galleries, parties, and protests. "The Family'' perform their largest ritual act of resistance occupying a 10,000 sq m vacant space through the participatory excavation of the site, creating a perimeter-less space for impromptu congregation and self expression. The act of digging acts as a form of subversion to the politically charged locale and reveals the complex clay composition of the landscape.