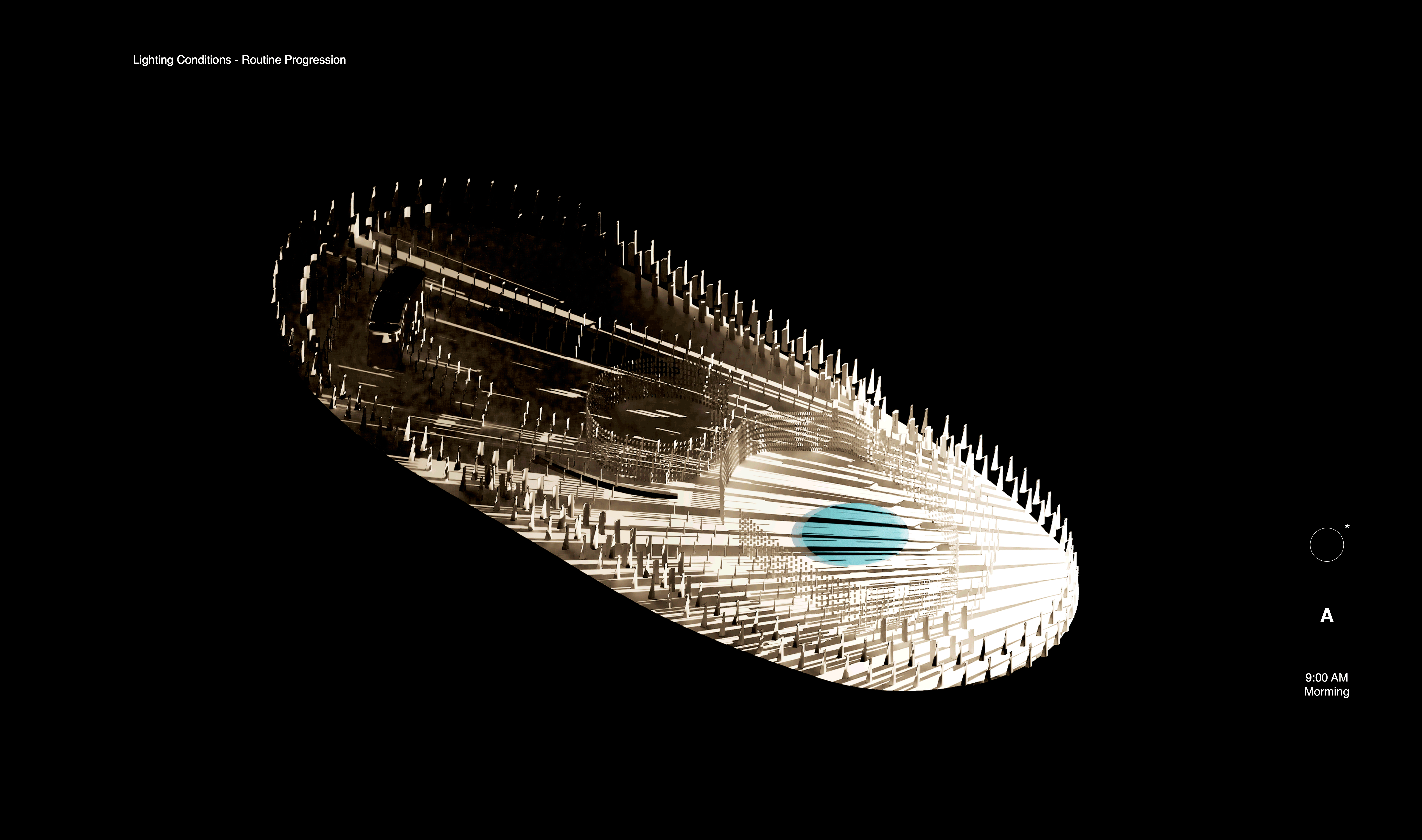 COMPOSING THE CONTEMPORARY ASHRAM
"Reintroducing An Ancient Indian Typology to
Subvert Work and Life in Mumbai"
A002
A contemporary Ashram built on the outskirts of Mumbai that looks to overlap labor, living, and learning in one structure through the participartory creation of a new type of communal structure. In the structure the manipulation of light, shadow, and routine the architecture encourages shared rituals, responsibilities and routine. Built in constrast to modern living in Mumbai which has been overtaken by working. This is especially true for the youth and new families who are expected to work up to 18 - 22 hours a day just to stay competitive in an ever narrowing job market. The aggregation of local terra cotta tiles creates a structure with no enclosing envelope, which through the filtration of sunlight and manipulation of nature creates an oasis for working and living off the grid of the modern city.